Thank you to everyone who came out to bowl and support the 8th Annual Bowling for Business. Congratulations to all the award winners:
Highest Team Score: San Mateo City Council
Best Team Costume: The Winers, BRN II
Individual High Score: Sam/Recology
Individual Low Score: Rosanne Foust
Best Individual Costume: Chris Eckert with Silas Green and Paul Roach at a close 2nd!!!
Here's Cheryl Angeles, President & CEO presenting the trophy to the winning team.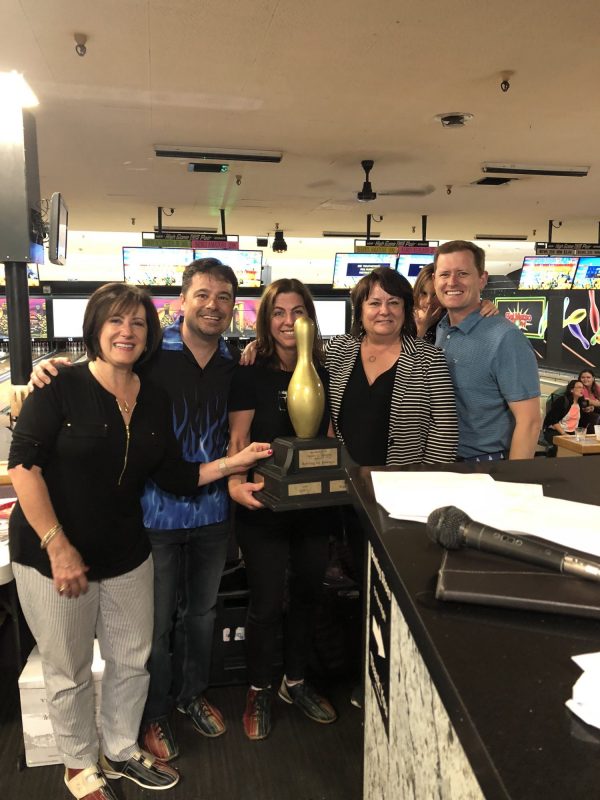 Pictured: Deputy Mayor, Maureen Freschet; Council Member, Eric Rodriguez; Mayor, Diane Papan; San Mateo Chamber President & CEO, Cheryl Angeles; Council Member, Joe Goethals
To view more pictures, please visit our Events Gallery.