"The Mission of the San Mateo Area Chamber of Commerce is to create an environment for businesses to start, grow, and succeed."
– Cheryl Angeles, President & CEO
The Chamber is Here to Help You
The Chamber of Commerce is open for business and here to help you with tools and resources. We have been holding Business Essentials and Town Hall meetings to keep the community informed on Covid-19 related topics as well as provide information to enhance your business skills. These sessions are offered at no cost to the public, member or non-member. Recordings of our events can be found on the Chamber's YouTube Channel. We want you to be able to survive and thrive. If you require some assistance, please click the button below and enter your contact information. We will be in touch. We are all in this together.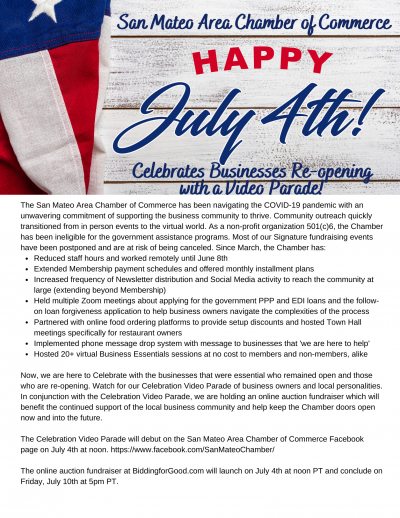 July 4, 2020 | 12:00 PM - 12:30 PM PDT
The San Mateo Area Chamber of Commerce has been navigating the COVID-19 pandemic with an unwavering commitment of supporting the business community to thrive. Community outreach quickly transitioned from in ...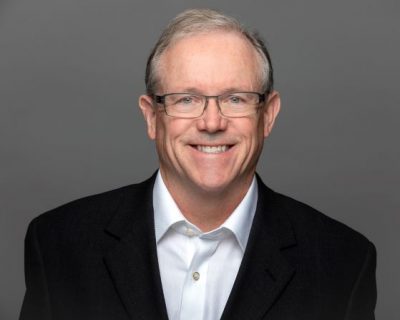 Announcing:
Mark Allen
Mark spent 40 years in the IT industry. In his last job, he was VP of engineering. However, he always wanted to start his own business and he finally took the plunge in mid-2018. He chose City Publications for 3 reasons.
First, it is a great way to help other small to medium sized businesses grow their businesses, something he can definitely relate to. Second, his minor in college was in Marketing so he gets to use those skills he learned long ago. Third, he spent a good part of his IT career running the sales engineering organization and he has always liked the interaction with the outside world.
When not working, Mark can be found on one of the many wonderful golf courses in the bay area. He also plays ice hockey once a week in San Mateo. For many years he coached youth hockey and baseball in Buffalo NY, his hometown. He has 2 grown children who have graduated from college and have started their careers in IT.
He recently has taken on the role of Ambassador for the San Mateo Chamber of Commerce where he has connected with and helped many other entrepreneurs.