The mission of the San Mateo Area Chamber of Commerce is to promote a vibrant local economy through active leadership, advocacy and engagement of the entrepreneurs, businesses and community members we serve.
Meet Our New Chamber President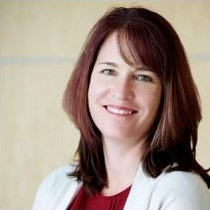 Erica Wood has joined the San Mateo Chamber of Commerce as its president and CEO, effective December 19, 2022. She succeeds Cheryl Angeles. Wood brings to the position more than 25 years of experience in the social sector as well as active business and community involvement in San Mateo County.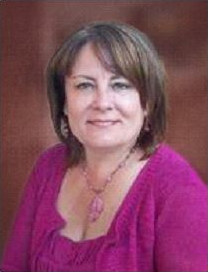 After 10 years leading San Mateo Area Chamber of Commerce to promote a vibrant economy, through active leadership advocacy and engagement of the entrepreneurs, businesses and community members we serve, our CEO, Cheryl Angeles, has announced her retirement. Cheryl is the very essence of a good leader – visionary, compassionate, fair, and dedicated to her work. Employees and the business community served by the San Mateo Area Chamber of Commerce agree that Cheryl went above and beyond in her work to ensure the business and greater community were served in a timely, efficient and productive way. When she was first recruited to join the organization, Cheryl said, "I really want to work some place where I know I can make a difference," and there is no doubt she has made a tremendous difference.
Cheryl led the organization through some of the most challenging times in its history, and thanks to her leadership, we became a stronger organization: we are a stronger and more fiscally sound organization, we have increased those we are serving in the business community, we have engaged more sponsors who champion the work of the Chamber and we have deepened our partnerships with the cities and allies we collaborate with.
Some of Cheryl's notable accomplishments include:
Launching the first business assistance center in San Mateo County upon executing a six- figure grant with San Mateo County leadership - this was critical to helping small businesses survive and thrive during the pandemic;

Supported the redesign of the Chamber's leadership program, which is in its 31st year and
boasts an alumni network of 900 graduates countywide;

Founded "Women In Action", a quarterly breakfast for local women business leaders;

Initiated the creation of the San Mateo Chamber Foundation, which is the 501c3 charitable giving division of the Chamber;

Partnered with San Mateo County who funded the Chamber's Green Business Certification initiative and work around the Census.

Had the vision to engage with partners to ensure Covid-19 testing, vaccinations, and blood drives were available at the most critical time of the crisis;

Introduced the Rediscover San Mateo Community Fest and created the largest downtown community event -- the Bacon and Brew Festival.
​The list goes on and on. Needless to say, Cheryl has had an enormous and positive impact on the San Mateo Area Chamber of Commerce.  
We will miss Cheryl's warm leadership style, sense of humor and commitment to the community we serve and wish her the best in her well-deserved retirement. Cheryl remains dedicated to the San Mateo community and plans on staying involved in the San Mateo Rotary Club and College of San Mateo's President's Advocacy Council.  She also plans to spend time with her 2 grandsons; William and Harrison and traveling as often as she can! Thank you for everything, Cheryl - we will miss you!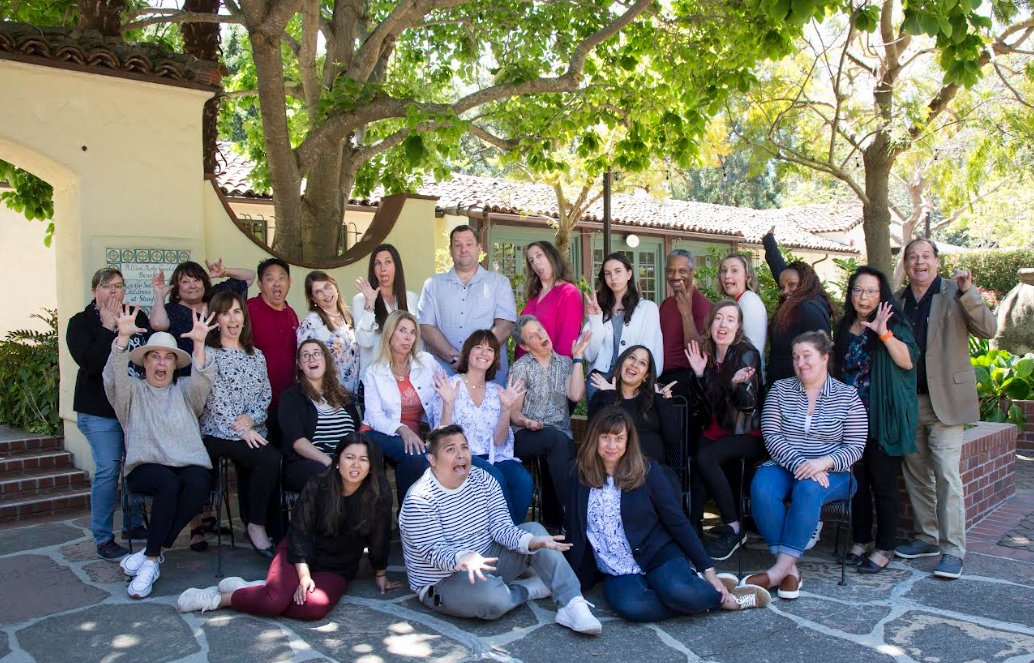 We are proud to celebrate the graduation of our 30th class and a program that has been reimagined to be more relevant and impactful for today's leaders. Pictured are our amazing graduates who are ready to change the world while having some fun. If you want to be inspired, challenged and part of an extraordinary network of changemakers, join us! To apply for our 2022-23 class, please go to: www.leadershipprogram.net/apply. For more information, please contact erica@sanmateochamber.org.
Now Accepting:
San Mateo Community Heroes Nominations!
For the ones who helped in tough times,
We Celebrate You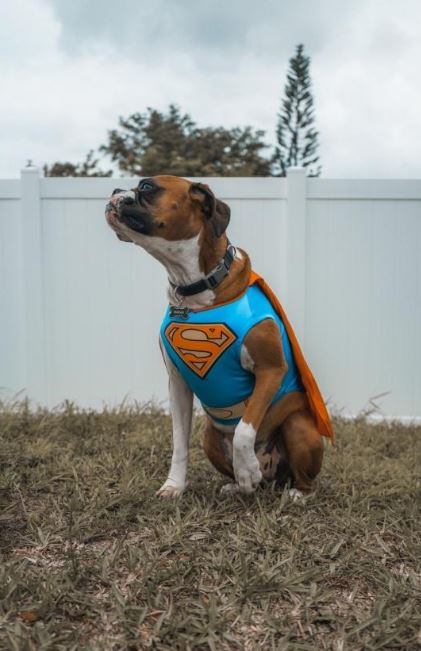 Do you know a person, business or organization deserving of recognition because of the selfless actions they took during the pandemic? 
Many have struggled during this Pandemic. Whether it is one's ability to cover expenses, service customers, or provide secure employment, the reality is its impact is widespread.
We are also aware of those who stood up to the challenge and provided support to those who needed it most. These are the Heroes we want to celebrate together.
Please allow us the honor of celebrating with you, a person, business or organization that you have observed serving beyond what was expected and lifted up the community.
Click Here to Nominate Candidates for Recognition by May 15th, 2022
The San Mateo Area Chamber of Commerce held its annual board retreat earlier this month. We were pleased that Senator Josh Becker and San Mateo Mayor Eric Rodriguez could join us for a forward-looking conversation on the roles of chambers in a post-COVID-19 world.
The conversation both inspired and challenged us. It is clear the old ways of doing business are insufficient in the face of all the needs and inequities the pandemic has laid bare. Addressing these issues will require us to lead with courage and purpose. They will require us to deliver high-value services to help our members survive and thrive. And these issues compel us to use our voice and our influence in the policy discussions that matter to drive economic recovery and resilience.
I am honored to serve as Chair of the San Mateo Area Chamber of Commerce during this time of transformation and am so very grateful to work with a wonderfully talented board of directors, a dedicated team of employees, our volunteer ambassadors and community partners.
You will be hearing more from us in the coming weeks about our new direction and strategic goals. We encourage you to join with us as we strive to create a better future for everyone.
- Laura Bent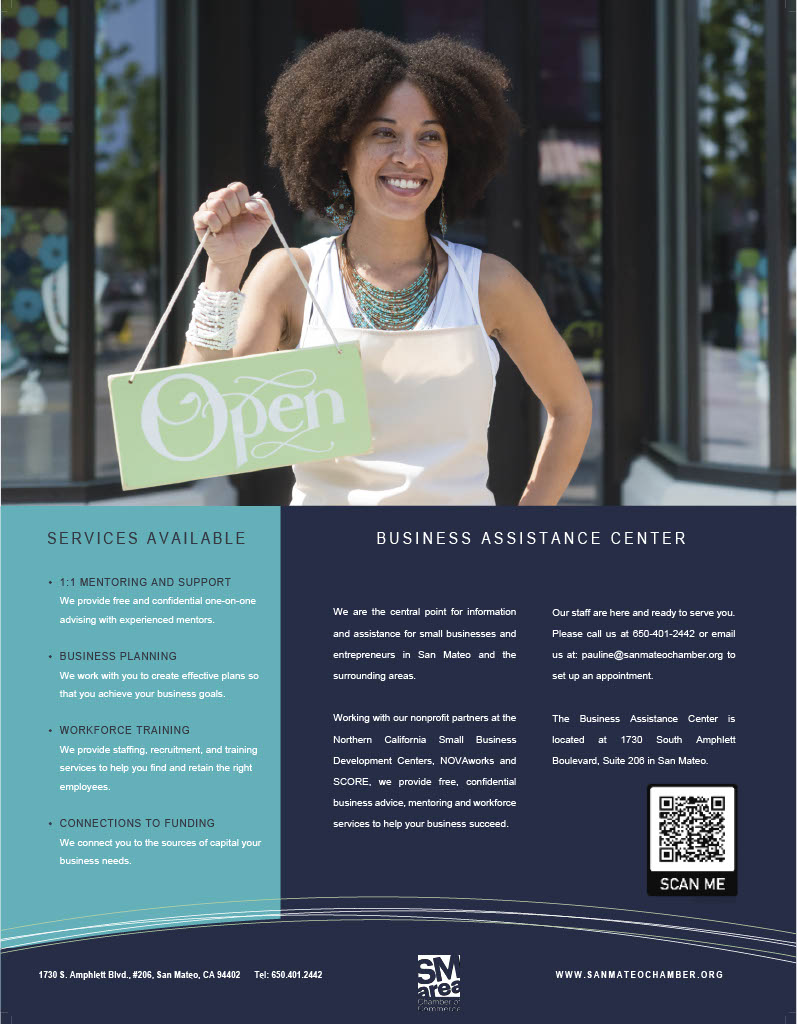 Small businesses are the foundation of a thriving community. But COVID-19 has decimated small businesses, causing enormous hardship on small business owners who already operate on razor thin margins and are predominantly immigrant-, minority- and women-owned businesses.  
To support small businesses in these critical times, the County of San Mateo, alongside City and business partners, launched Choose Local San Mateo County, a mobile app that enables shoppers to earn rewards automatically at hundreds of participating local businesses, which can be redeemed as cash discounts at select businesses.  
Users Download the free Choose Local San Mateo County App

from Google Play or the Apple Store and securely link your credit cards, debit cards, or prepaid debit cards to your account. The first 700 users to download and link a card will receive 10 SMC Points!

Users Join reward offers and start shopping and dining locally

, earning SMC Points automatically through qualifying purchases made with your linked cards at local businesses.

Users Redeem SMC Points for cash discounts at redeeming local businesses

. Each SMC Point is worth $1.

Users can encourage your favorite businesses to join Choose Local San Mateo County by

signing up here

.
Already, over 290 businesses are participating in Choose Local San Mateo County, including: restaurants, cafes, spas, boutiques, yoga studios, dry cleaners and more. With more businesses joining daily, you can encourage your favorite establishments to be part of this innovative program by signing up here.
All rewards are reimbursed by the San Mateo County through the American Rescue Plan Act funding at no cost to the small businesses or consumers. 
Choose Local San Mateo County makes it easy to shop and support small businesses. Learn more at www.ChooseLocalSMC.com.